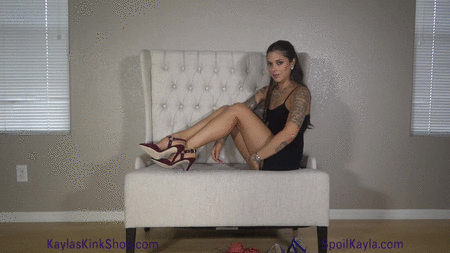 Showing off my gifts
Sometimes I like to show off my gifts to tease you, or to entice you to spoil me. Sometimes I show off my gifts to draw attention to an especially competent and well trained submissive, slave or pet. Sometimes I just enjoy showing off my goodies, the spoils of being me and knowing you will pay to watch!!
The .gif above is from a little video I made trying on 3 of my favorite new pairs of shoes that happen to all be from the same fantastic pet! He has done a great job of adding great diversity to my shoe collection and is doing his best to bring me top quality shoes on a regular basis. And that is just one of the ways he serves me. So in this video I make you all jealous of this pet, his duties, and his rewards ...
so go buy this video and see what it means to be one of my pets ... then come back here and buy me something nice!